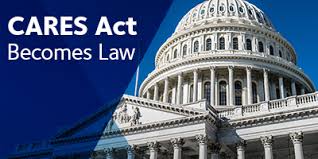 On Friday, March 27, 2020, the President of the United States signed into effect the CARES Act. CARES stands for Coronavirus Aid, Relief, and Economic Security Act. There are several layers to this bill. There are benefits to individuals, and families, and there are benefits to small businesses and corporations. The unique piece to this legislation is that included in small businesses were churches, schools, and daycares. This could possibly help your church.
This is also GREAT information to share with small business owners in your church and community.
We are encouraging EVERY church and organization to PRAYERFULLY consider looking at the benefits. You should consult with God first, and then go as he leads. Here are some resources to help you understand and decide.
For those who are affiliated with the BSCNC, they will be mailing out Group Exemption Letters to all churches. They plan to begin mailing those out on Monday, March 30. They ask that you not call or email requesting one. They will mail them out.
---
The resources listed above were prior to the roll out or application process of the CARES Act beginning. Apparently, the SBA (Small Business Association) had some issues with churches being eligible for the loans under their part of the application process. This issue was said to have been resolved as of Friday, April 3, 2020. See this article in the Baptist Press.
---
Here's another great article from John Butler, Executive Leader of Business Services at the BSCNC. He gives a step by step process of how to apply. Be sure and click on Pay Check Protection Loan at the bottom of the article.
---
PLEASE PRAY and seek the Lord's guidance both now and in the coming days, weeks and months of this crisis. God has a plan for your church. Seek him for it.