---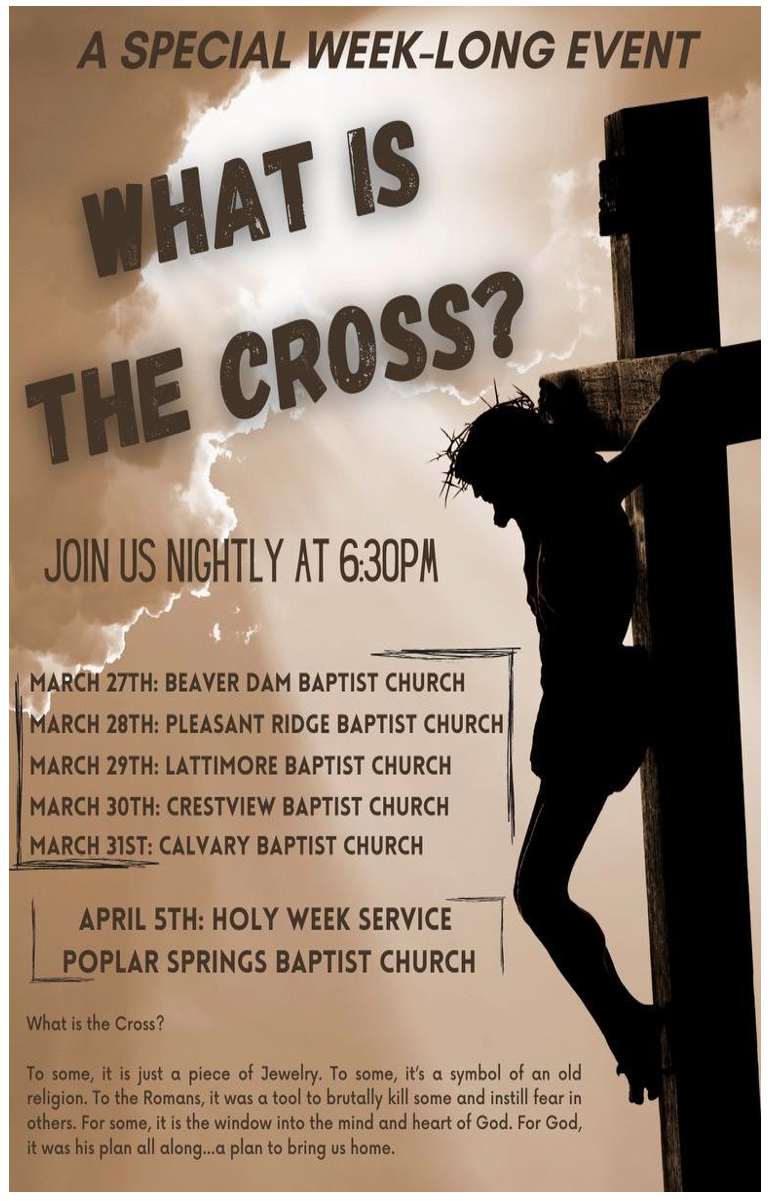 ---
https://runsignup.com/takeupyourcross5k
Contact Shea Watson about sponsorship – [email protected]
---
Saturday, April 29, 2023 8:30am – 3:30pm 
EBC Women's Ministry is hosting a Lifeway Women's Simulcast.  
There is a $25 charge for this event.  Lunch will be provided.  They can scan the QR code to register individually or as a group.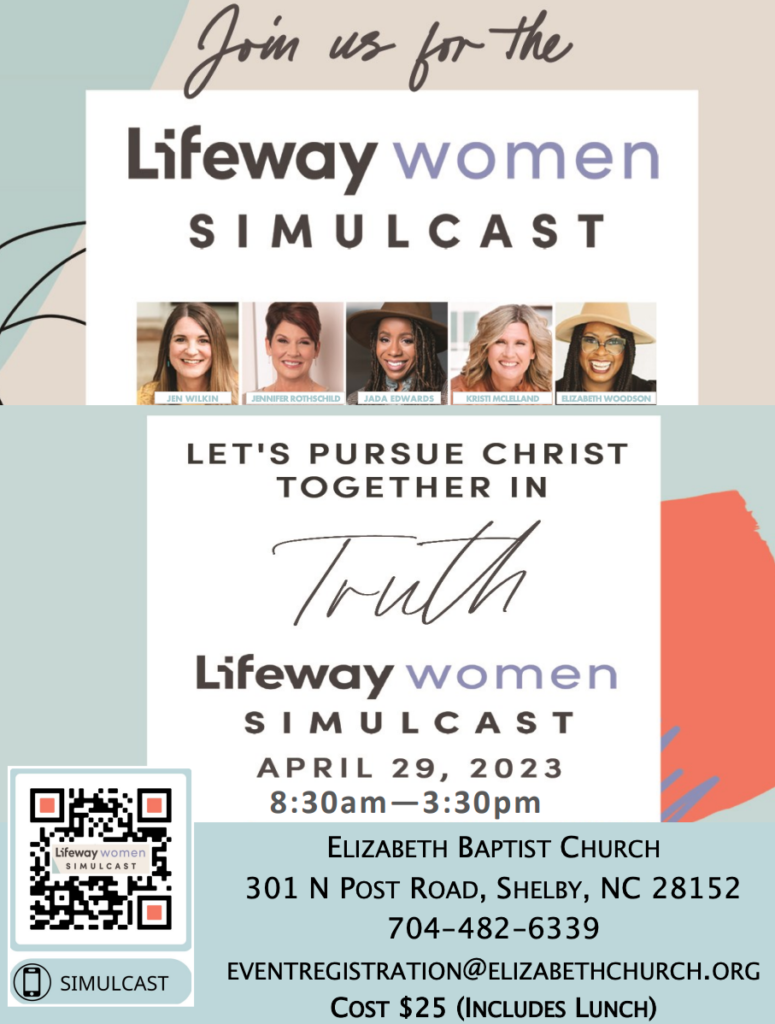 ---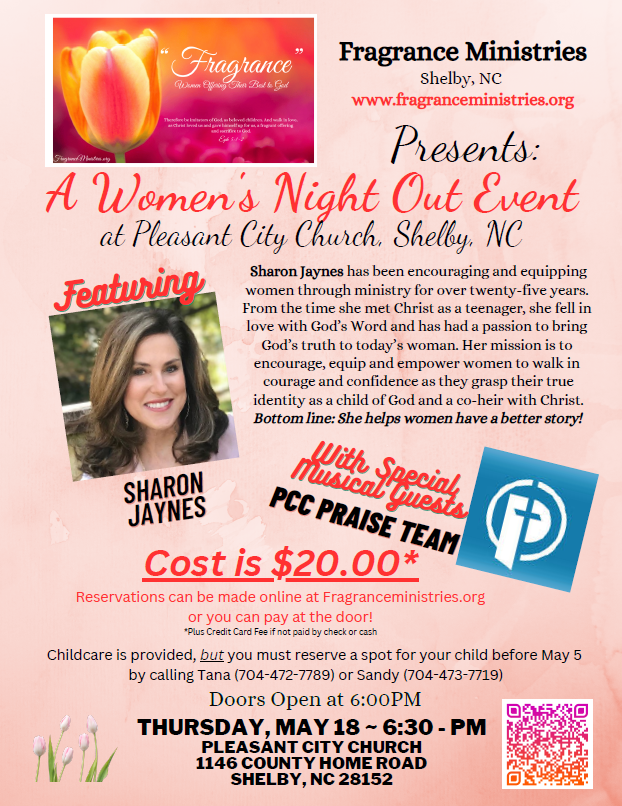 ---
We are BACK!!! I have missed you so much!!  It's been way too long since we have gathered together and God has answered my prayers to begin a brand new women's ministry.  It is called "Fragrance Ministries" based from Ephesians 5: 1-2 "Therefore be imitators of God, as beloved children. 2 And walk in love, as Christ loved us and gave himself up for us, a fragrant offering and sacrifice to God." We desire to provide opportunities and events for women to gather together, laugh together, cry together, pray together and grow in a deeper relationship with our Lord, Jesus Christ. 
First of all, Save the Date for Thursday, May 18th, for a "Ladies Night Out" at Pleasant City Church. Shelby. More info will come soon about that event.
YOU are officially invited to our first "Fragrance Retreat" that will be held at Ridgecrest Conference Center the weekend of September, 15-17, 2023. The pdf is attached so you can make copies and pass to your friends and family members to invite them to come along with you. Please pray who God would want you to invite to join you. Family, friends, church groups, etc… Details are on the flyer.  Please call for information. Our website will offer registration soon, it is just taking time to establish.  I will let you know when it is up and running.
Love to all and hope to see you soon.
In His Service,
Teresa Davis
704-477-0002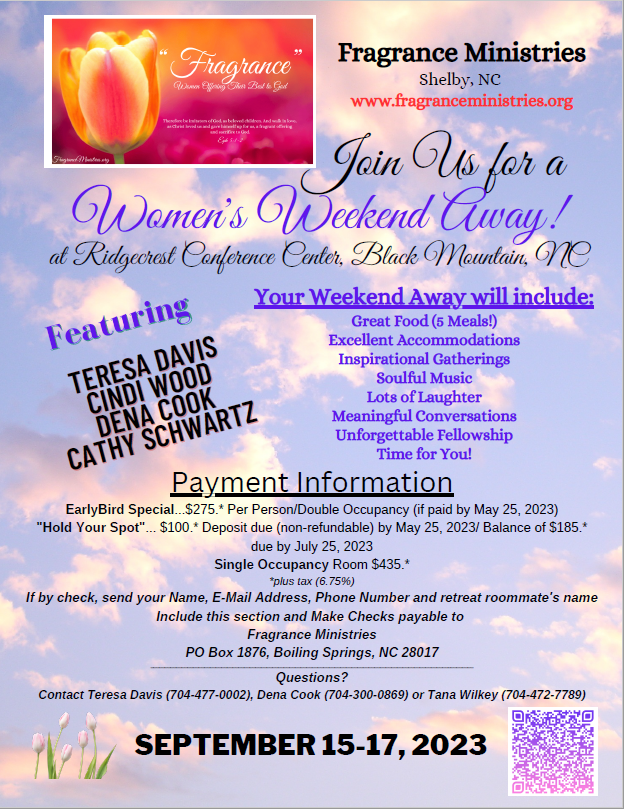 ---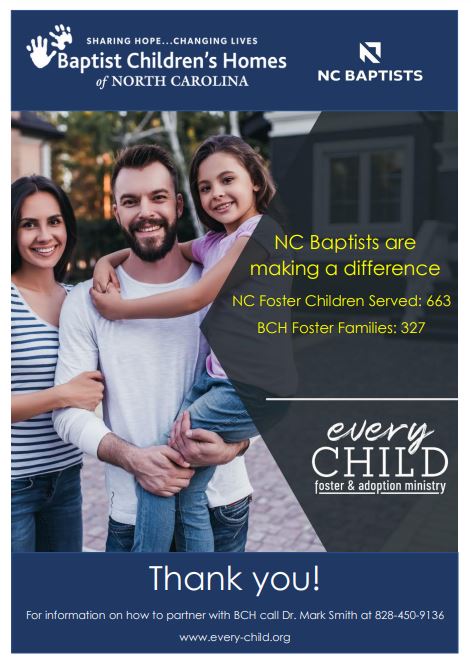 ---
I am asking for lead pastors, youth pastors, or deacons who would be willing to provide the invocation for Cleveland County Board of Education meetings.  I am chairman of the school board and typically arrange for someone to provide the invocation.  It would be helpful to have a list of folks willing so I could narrow my search list.  Meetings are held the second Monday of every month except July which is the fourth Monday.  Meetings start at 6:00 pm at the Central Office at 400 W. Marion St in Shelby.
If anyone is interested, please have them call or text me at 704-477-0105 or they can send an email to [email protected].
Thanks,
Robert P. Queen, PE 704-477-0105
---
---