---
---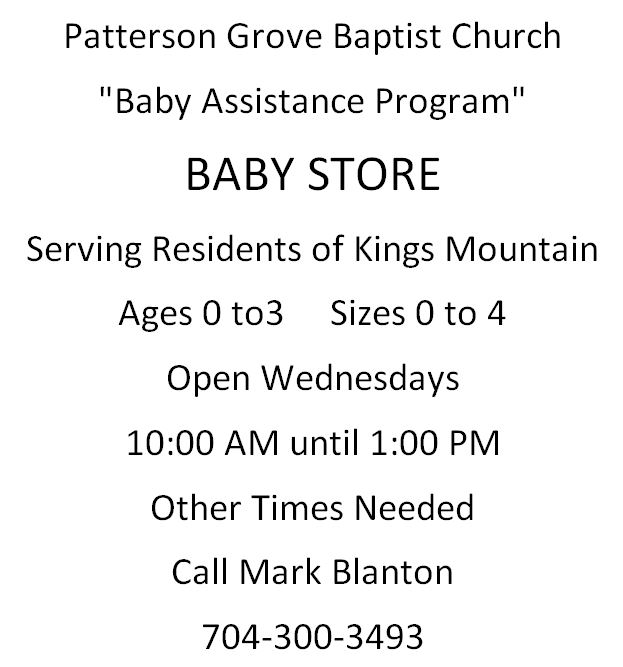 ---
---
Pleasant City Church- Single Moms Group
Meets every Sunday morning at 9:30. All children will have a fun place to learn about Jesus while the group meets. Call or text Sharice Lathem 704-477-0602 for more information.
Pleasant City Church 1146 County Home Rd Shelby NC 28152
---
Other Mission Opportunities
The Hospice store in Shelby is requesting volunteers to help with pick ups and deliveries and help in the store loading and unloading items. Volunteers can come in for 2 hours or more a month on a set schedule. Group ideas of volunteers are Men's groups, Women's groups, Bible Studies, Youth groups, Baptist Men's Mission Camp. If you or your group are interested in helping this local store that gives the money to local hospice places, you can contact Angela Jones on her cell phone at 980-295-8578.
---