---
June 5th-10th
Allen Memorial – LifeWay's Spark Studios
Ages for vbs are pre-k thru 6th grade
Meal, 5:45-6:25 pm
VBS, 6:30-8:30 pm
Family night & meal, June 10th, 6 pm.
---
Free Yard Sale sponsored by Camps Creek Baptist
Hot dogs and Bouncy House will also be there!
June 4, 2022
8:00 am – Noon
Intersection of Highway 150 South and McCraw Road
---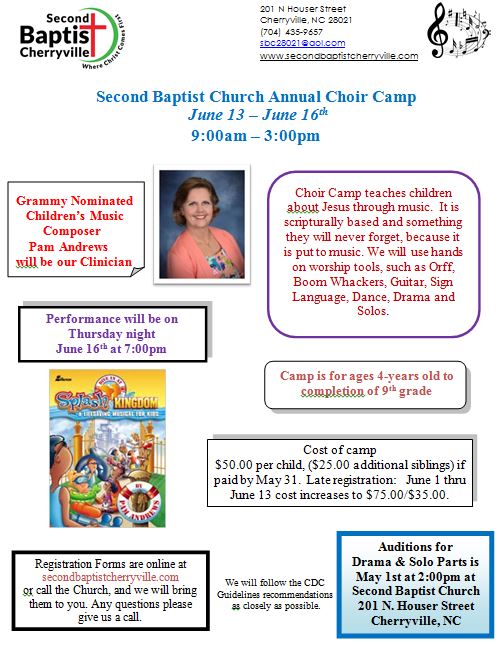 ---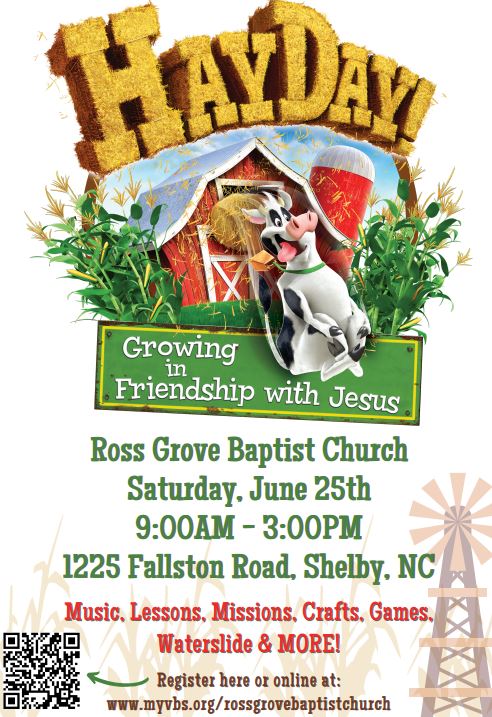 ---
June 27-30th
Beaver Dam will be on June 27-30th.
5:30 pm –8:30 pm
Ages 3 years old—6th grade
Supper Provided
We are doing Jerusalem Marketplace!
---
I am asking for lead pastors, youth pastors, or deacons who would be willing to provide the invocation for Cleveland County Board of Education meetings.  I am chairman of the school board and typically arrange for someone to provide the invocation.  It would be helpful to have a list of folks willing so I could narrow my search list.  Meetings are held the second Monday of every month except July which is the fourth Monday.  Meetings start at 6:00 pm at the Central Office at 400 W. Marion St in Shelby.
If anyone is interested, please have them call or text me at 704-477-0105 or they can send an email to [email protected].
Thanks,
Robert P. Queen, PE
2632 Pamlico Drive
Shelby, NC  28152
704-477-0105
---
---
---