Round Table Discussions
These round table discussions will give ministry leaders the ability to discuss and talk about their ministries. What's working, what's not working, how we can improve, and work together, and we will talk about how the ministry helps your church accomplish its mission and vision.
All Meetings will be held at the GCCBA OFFICE:
Men's and Women's Ministry – (WMU & Brotherhood included) Tuesday, February 20, 2018, 6:30pm
Retired Ministers – Monday, March 19, 2018 at 10:00 AM
Sunday School Directors/Small Groups Coordinators – Monday, April 30, 6:30pm
---
Operation Inasmuch Training
Operation Inasmuch County Training
February 22, 2018 at 6:30 pm
GCCBA Office
Church coordinators for OIAM are encouraged to attend this meeting.
---
Senior Music Day
---
Financial Seminar
March 5: GCCBA OFFICE 
Ministers 11:30 am and Financial Staff 6:30 pm
Here is more information in reference to the seminar from Davis:
Developing a compensation package for pastors and church staff can seem daunting, but it doesn't have to be. There is no such thing as a "cookie cutter" approach, and there are many things to consider such as salary, employer provided benefits, tax savings strategies, and more.
Is your staff ready for retirement? What cash and non-cash benefits can the church provide its staff? What are the latest tax and administrative rules implemented during the last year that affect how our churches do business? How do you handle designated contributions given to your church, and how are you reporting those funds?
"Let all things be done decently and in order" based on 1 Corinthians 14:40 is the theme of the 2018 financial and tax workshops presented by senior consultant Davis Blount with the Baptist State Convention of North Carolina to address these and other issues. The workshops are designed for ministers, financial administrators, treasurers, church committees and other interested lay leaders. Topics will include:
Preparing for retirement.
Compensation planning.
The Church Retirement Plan.
Employer provided benefits.
Managing designated funds.
Reporting charitable giving.
Tax updates.
FAQs from affiliated churches
Participant questions and answers.
_____________________________________________________________________
Spring Bible Study
Join us Tuesdays for our Spring Bible Study beginning Tuesday, March 6 at 10:00 AM.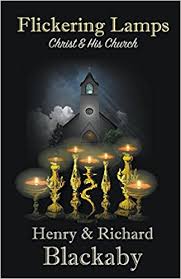 Wesley Smith, our Associational Missionary will be leading a study from Blackaby Ministries, "Flickering Lamps: Christ & His Church." Call Nicole to order a book.
Tuesday's
March 6-April 10, 2018
10:00 AM-11:30AM
---
RA Race
The Associational RA Race Car Derby  will be on Saturday, March 3rd at 10:00 am at Mt Sinai Please come join us for fun and fellowship.
---
Deacon Training
Spring Deacon Training
Monday, March 12, 6:30pm
Location: Bethlehem Baptist
Theme: Living in the Light  Led by Rev. Wesley Smith & Dr. Sandy Marks
Please RSVP by March 5th to 704-482-3472 or [email protected]
---
Bible Drill
The Associational Bible Drill will be on Sunday, March 25th at
Beaver Dam Baptist Church at 3:00 pm
---
Senior Adult Rally
Save the Date: GCCBA Senior Adult Rally  April 12th at Boiling Springs Baptist. More  information will be shared soon.
---
Operation In As Much 
Saturday, April 28, 2018 or Saturday, May 5, 2018
Contact wes[email protected] for more info or to register your church!